Three major tenders to set up large scale solar power ventures, hybrid wind-solar power projects, and storage-equipped solar power projects across India, has been issued by the Solar Energy Corporation of India (SECI) which will be welcoming and ought out to be a great opportunity for the project developers.
In the second week of this current month the fourth period of national-level s solar based power auctions was propelled. The tender offers 1.2 gigawatts of solar PV power capacity to the designers which can be set up at anyplace in the nationwide. The highest permitted tariff offer for this tender has been set at Rs 2.65/kWh (3.83¢/kWh). Project developers can offer for undertaking limits between 50 megawatts and 600 megawatts.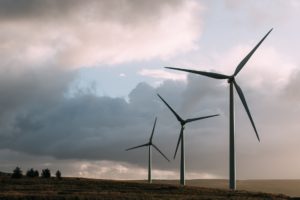 The SECI issued National-level solar power tender gets the most attention and consideration from the solar power project developers of the leading solar industry. Top and successful project developers collaborate directly with SECI for the power purchase agreements, which is a substantially more dependable off-taker of power contrasted with power circulation utilities which are the ultimate purchasers of this power.
Usually the bids offer by the Project developers surpasses the minimal limits of 50 megawatts which prompts to substantial over-subscription of the tender and this sets the bar really high and competitive.
In the beginning of the March, the second phase of solar-wind hybrid tender was also launched by SECI with a limit of 1.2 gigawatts of capacity. Project developers are allowed to pick the venture site, however they should have at least 25% of one of the technology (solar or wind) used in the project. In this tender, as well, developers can offer for the limit between 50 megawatts and 600 megawatts. The highest tariff bid for the tender can go upto Rs 2.70/kWh (3.90¢/kWh).
SECI has had blended luck as far as solar-wind tenders are concerned. After long deferrals, SECI had to lessen the offered limit from 2.5 gigawatts to 1.2 gigawatts in the first hybrid auction. Indeed, even in this truncated tender just two project developers took part — Adani Green Energy and SB Energy. The two organizations were granted an aggregate of only 840 megawatts of limit at a tariff of Rs 2.67/kWh (3.86¢/kWh).
The fifth phase of national-level solar power tender was declared and is relied upon to be propelled soon. This stage would see 1.2 gigawatts of limit offered to project developers. This limit will be upheld with storage capacity of 3,600 megawatt-hours. Developers would, once again, be permitted to set up ventures at their preferred locales in the nation. This would almost certainly be the biggest storage-equipped tender in India.