As a major aspect of its environmental friendly power and green energy commitment, The National Hydroelectric Power Corporation (NHPC) has issued an engineering procurement and construction (EPC) contract for creating 40 MW of grid- connected solar power venture at Ladeihil village in Ganjam district of Odisha.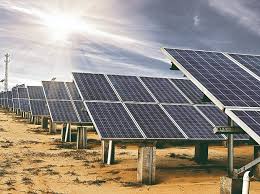 In 2015, to set up a 250 MW of solar project in the country, the NHPC had signed a memorandum of understanding with collaboration to Solar Energy Corporation of India (SECI). The NHPC has also made a commitment to the Ministry of New and Renewable Energy to set up at least 430 MW of renewable energy projects in the following five years as a component of the Green Energy Commitment.
The extent of work for the 40 MW of grid-connected solar power project at Ladeihil village in Ganjam district of Odisha incorporates the desining and planning, building, obtainment, producing, quality confirmation, testing, protection, supply, installation, authorizing, and comprehensive operation and maintenance of the project for a period of ten years.
A pre-bid meeting is booked to be hung on April 18, 2019, at NHPC office in Faridabad. The project completion time span will be nine months from the date of commencement of letter of award of the agreement.
The successful bidder will also have to build a 132 KV transmission line and power evacuation infrastructure for the undertaking and also need to provide operational and maintenance support for a period ten years as well.
May 21, 2019 will be the last date for the submission of the bids. On May 22, 2019 the technical bids will also get opened.
To bid, a bidder ought to have finished one solar power project of 32 MW on EPC basis as a contractor or engineer in last five years. The average annual turnover of the bidder should not be less than ₹ 3.64 billion (~$ 52.37 million) in the last three financial years.
As indicated by Mercom's India Solar Project Tracker, NHPC has so far tendered 162 MW of solar projects including a 30 MW solar PV venture in Jalaun Uttar Pradesh, another 50 MW solar undertaking in Uttar Pradesh and again a 50 MW solar venture in Tamil Nadu.